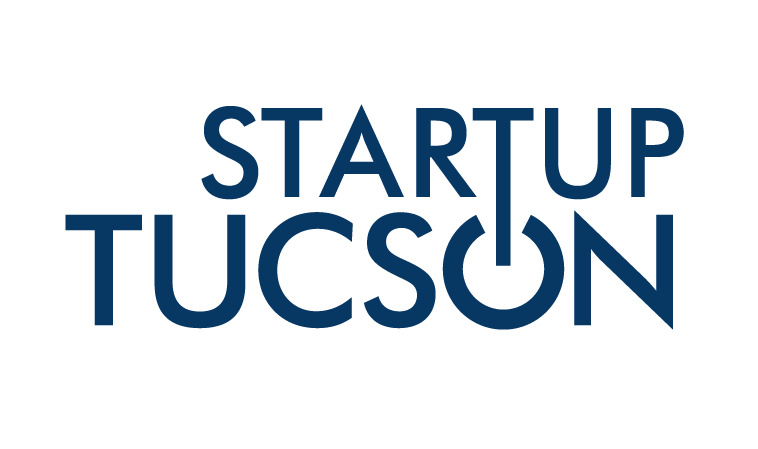 Since 2012, Startup Tucson has been one of Tucson's preeminent sources of access to the local innovation ecosystem. A Tucson-based 501(c)3 with a mission to create economic development through entrepreneurship and innovation, Startup Tucson connects entrepreneurs with community resources. The organization provides entrepreneurs with hands-on tools, such as the 6-week Startup Fundamentals Series, that teaches them how to scale. According to Executive Vice President, Dre Thompson, Startup Tucson's inviting and inclusive environment is a "great place to launch and grow a company."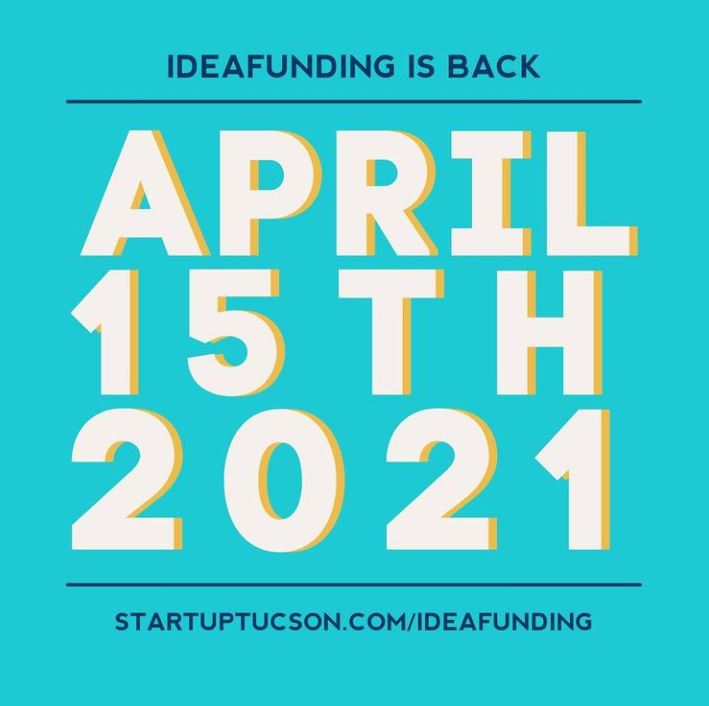 On April 15th Startup Tucson will celebrate innovation with IDEAFUNDING. This digital entrepreneurial experience includes Southern Arizona's largest pitch competition, community Resiliency Awards, and powerful thought-leaders. The free event features pitch competitions in the areas of Consumer Products, Science & Technology, Bio & Life Sciences, and Software as a Service (SaaS). The event concludes at 5pm with a final pitch competition with awards up to $25,000. The day long event includes an impressive roster of speakers, including many Desert Angels members and portfolio companies.
Startup Tucson's partnership with the Desert Angels has allowed them to better nurture local companies that may be invited to pitch at a future Desert Angels meeting. "A lot of the startups that come to Startup Tucson say that they need to talk to angels or venture capitalists," says Thompson. "We help prepare them to ensure they have their ducks in a row so that they are going into their first Angel or VC meeting more polished and ready to make their first pitch." Thompson added that she enjoys the back and forth between angels and companies at monthly meetings and learns a lot from the members asking questions. The back and forth can be extremely insightful from Startup Tucson's perspective, because "it is also very illustrative of how we can better support entrepreneurs."
Thompson encourages prospective Angels to get involved with investing and stay engaged through continued learning. "Angel communities", she said, "are a critical resource." Without active angel engagement, the resource could disappear. This is where the Desert Angels becomes a standout angel group. "Desert Angels takes a mentorship role in the companies they support, it's not just financial," says Thompson. This support of local companies and entrepreneurs is paramount for economic development. Local companies need access to angels to continue growing and more importantly, continue learning.
When asked what Startup Tucson hopes to accomplish over the next year through their partnership with the Desert Angels, Thompson mentioned some key initiatives. "We applied for a federal grant to continue increasing angel diversity in the angel community, and securing this funding is really important to us." In addition, Thompson cited Startup Tucson's marquee event, TENWEST Impact Festival, as being another catalyst for growth. "We want to have a full day at TENWEST devoted to capital attraction and to talk about the future of angel investing, where we bring in national thought." Thompson believes that it is important for angels to be educated on these things so that they can continue to be a valuable resource to local companies and entrepreneurs. Startup Tucson appreciates the contributions of Desert Angels members, who can get involved with Startup Tucson in a variety of ways such as becoming an Action Advisor, a Momentum Mentor, a speaker, or an On-Demand Expert.
Startup Tucson is an invaluable resource to Tucson-based startups. The future for Startup Tucson and their partnership with the Desert Angels looks better than ever to serve entrepreneurs at the highest level.
This article published for the Desert Angels Member Spotlight, a collection of stories that showcase our members and the impact they have in our community. If you are interested in learning more about this member or being featured in a future story, please contact admin@desertangels.org. Article written by Oliver Shackley with contributions by Erika Mitnik. Published April 2021.